To create meaningful change in your organization, it is critical to focus on the business operations side of your practice. The challenge is finding time to do this when you hardly have time to cover your clinical responsibilities.
We have the experience and tools needed to help your organization meet its full potential. Today's healthcare environment has never been more daunting. It is critical that you have a team with 25 years of experience behind you that understands these challenges and will work diligently on your behalf to achieve results that improve the financial health of your practice.
We are committed to providing a customized approach that will identify the greatest areas of opportunity and develop strategic initiatives that will provide the greatest yield. Our sole mission to make your practice as successful as it can be.
Review operational workflows and design improvements to create efficiencies.
Develop recruitment and retention strategies to optimize workforce.
Identify opportunities to reduce practice overhead costs.
Improve front-end process to enhance collections.
Review vendor and payer contracts and find opportunities for negotiation.
Establish productivity standards and measurement tools.
Develop policies and procedures to standardize operational workflows.
Provide management training to operating managers
Provide financial statement preparation and analysis.
Develop Key Performance Indicators (KPI) reports to measure all aspects of the practice.
Analyze revenue and expense trends and create action plans to address concerns.
Measure capacity to quantify full revenue potential.
Provide a payer mix analysis.
Develop robust annual budgets focused on meeting practice earning targets.
Develop forecasts throughout the year to enhance and support resource planning.
Assist practice in analyzing current systems and identify needs for system improvements.
Lead RFP process to identify top vendors.
Conduct analysis of vendor/system strengths and weaknesses.
Establish return on investment (ROI) for implementing system.
Conduct annual review of practice (strengths, weaknesses, opportunities and threats).
Identify key areas of opportunity and measure potential financial impact.
Develop practice goals to support strategic plan.
Develop management goals tied to bonus plan to execute practice goals.
Develop strategic alliances and enhance community partnerships.
Explore value-based models that strategically position the practice for risk sharing.
Develop measurements to track, quantify and communicate success across all levels.
Develop a marketing and sales strategy to drive new business to the practice.
Conduct a market analysis to better understand market share and identify opportunities.
Roll out a targeted digital campaign including a boost to Search Engine Optimization (SEO).
Review and update website as needed.
Identification of M&A targets that provide strategic synergies to the practice.
Conduct due diligence efforts including data gathering and analysis.
Provide consultative support to bring target to deals to completion.
Provide integration management to onboard and assimilate new practices.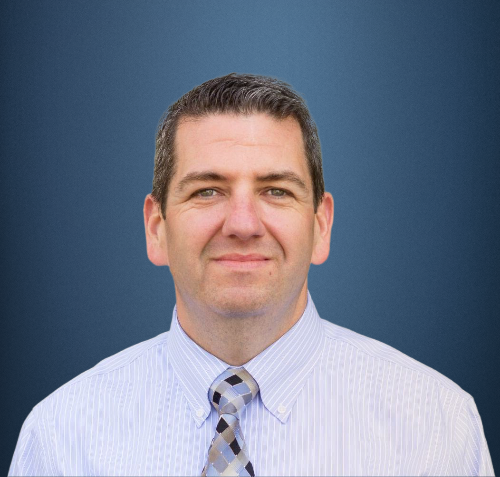 Gerry Nannen, a seasoned healthcare administrator with a remarkable 25-year career, has emerged as a transformative leader across a multitude of medical specialties. His unwavering commitment to excellence and exceptional leadership abilities have propelled him to the forefront of the healthcare industry, where he has left an indelible mark on the organizations he has served. Gerry's first healthcare role led to becoming the Vice President of Operations for a large multi-specialty group across 6 locations. He then served as the Executive Director for a private physical medicine and rehabilitation practice. Next, Gerry was recruited to serve as a business leader for Windsong Radiology Group, a large imaging group serving patients across 5 locations. He was promoted to the role of Chief Administrative Officer with leadership responsibilities across all non-clinical operations, back-office administrative functions and was a trusted advisor to the physician partners for strategic planning and business development initiatives. The practice revenue grew 40% during his time and partner compensation remained stable despite major cuts in radiology reimbursement. He served as the business executive for Windsong's eventual sale to US Radiology Specialists, a private equity backed national radiology group.
His leadership skills range from organizational development, strategic planning, business development, marketing and advertising, M&A deals, financial reporting and analysis models, budget preparation, P&L management, business forecasting, industry benchmarking, cost management strategies, process improvement initiatives, optimizing technology and system efficiencies.
Gerry is a strong community leader with a vast professional network through MGMA where he currently serves as the President of the WNY MGMA chapter. He is also a past president of New York State MGMA.
Contact Us
Simply fill out the form with your information and we will reach out to schedule your free 15min scoping call